2023 Fun Halloween Activities at MFACS
  在今年万圣节前的周日10月29号,童心艺术中文学校格外热闹!小朋友们怀着满心期待,穿着鲜艳亮丽、光怪陆离的万圣节服装,早早地来到学校。他们的笑容里闪烁着兴奋和快乐。"啊, 你这是医生吗?""哈哈,我也是美人鱼,咱俩一样的啊!""这个吸血鬼太逼真啦!" 看到同学们各式各样的的万圣节装扮时,小朋友们不由得兴奋地欢呼雀跃。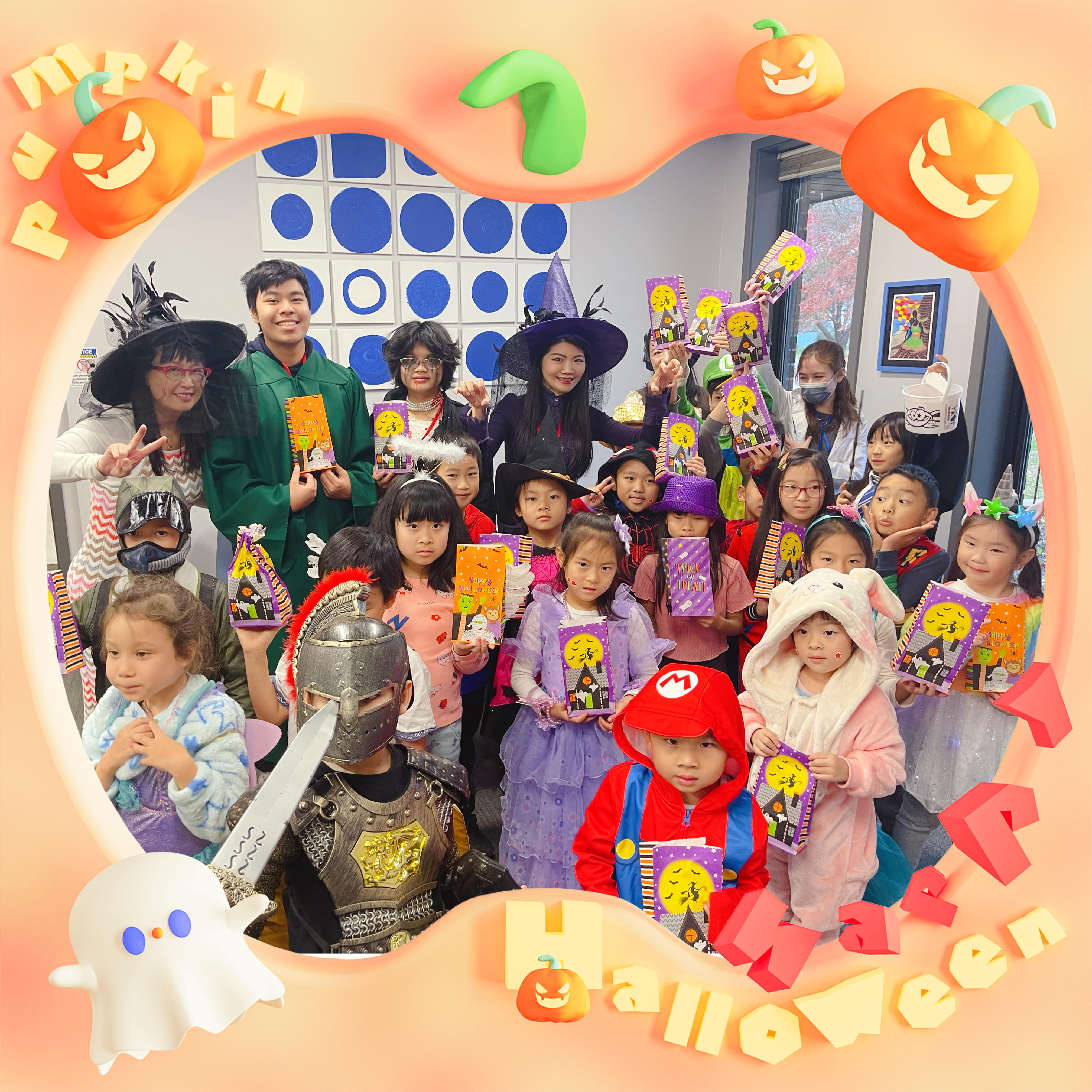 On Sunday October 29th, just before Halloween, , Madison Fine Art Chinese School was bustling with excitement! Children arrived at the school early, dressed in vibrant and whimsical Halloween costumes. Their hearts were filled with anticipation; their smiles radiated with joy and enthusiasm. "Wow, are you a doctor?" "Haha, I'm a mermaid too, just like you!" "That vampire looks so real!" As they saw their classmates in a variety of Halloween outfits, the children could not help but to cheer with excitement.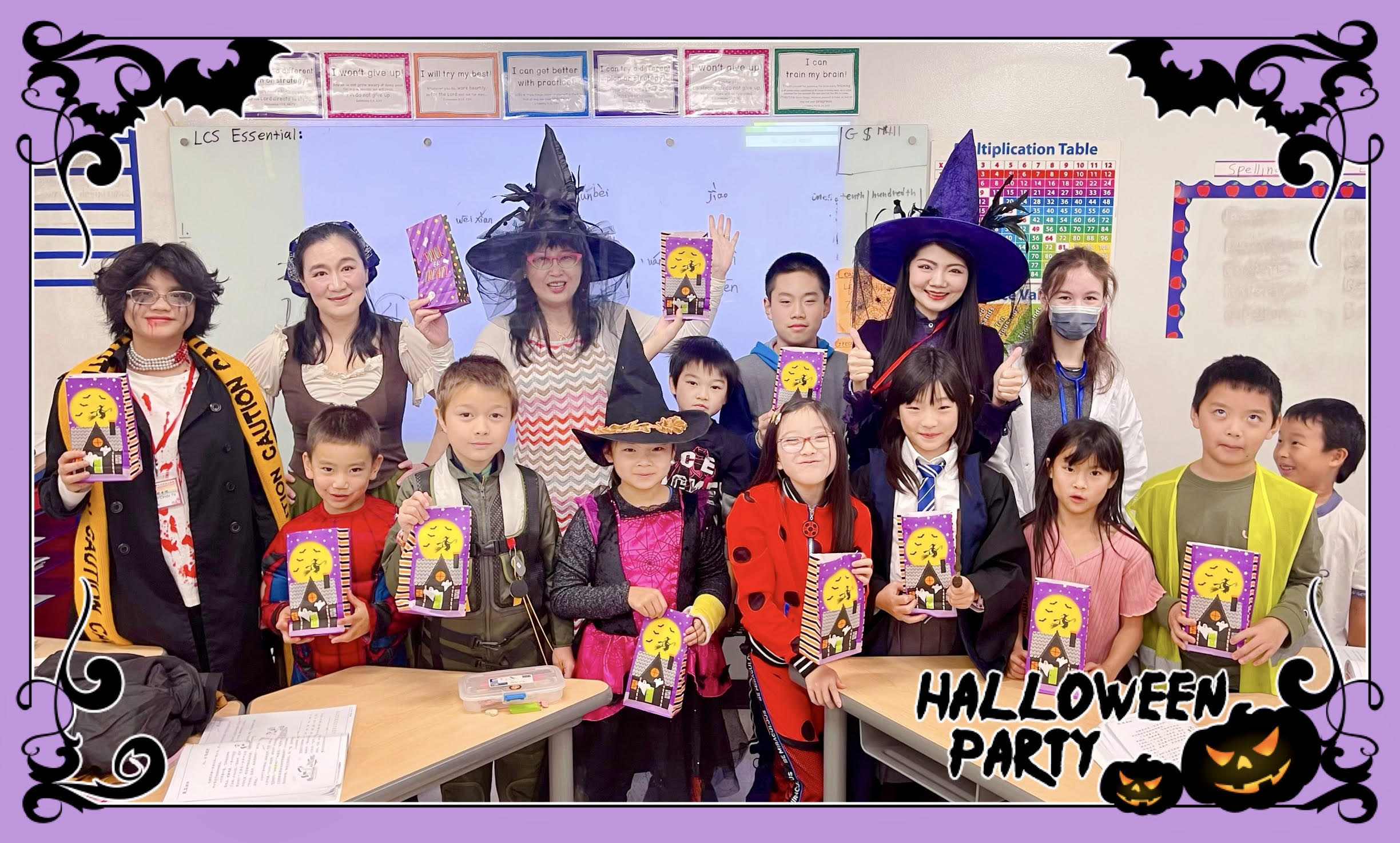 教室内,老师们也打扮得五彩斑斓,化妆成各种有趣的角色,有的戴着女巫帽子和面纱,有的穿着童话公主的长裙,热情洋溢地迎接着孩子们的到来。课堂上,老师们用富有创意的教学方式,让小朋友们了解万圣节的来历和文化,激发他们的好奇心,也额外学习了与万圣节相关的中文词汇。

  Inside the classrooms, the teachers were equally colorful: Some wore witch hats and veils, while others donned long princess gowns. All were dressed as various intriguing characters, warmly welcoming the arriving children. During the Chinese classes, teachers used creative methods to educate the children about the origins and culture of Halloween, igniting their curiosity and expanding their Chinese vocabulary related to the holiday.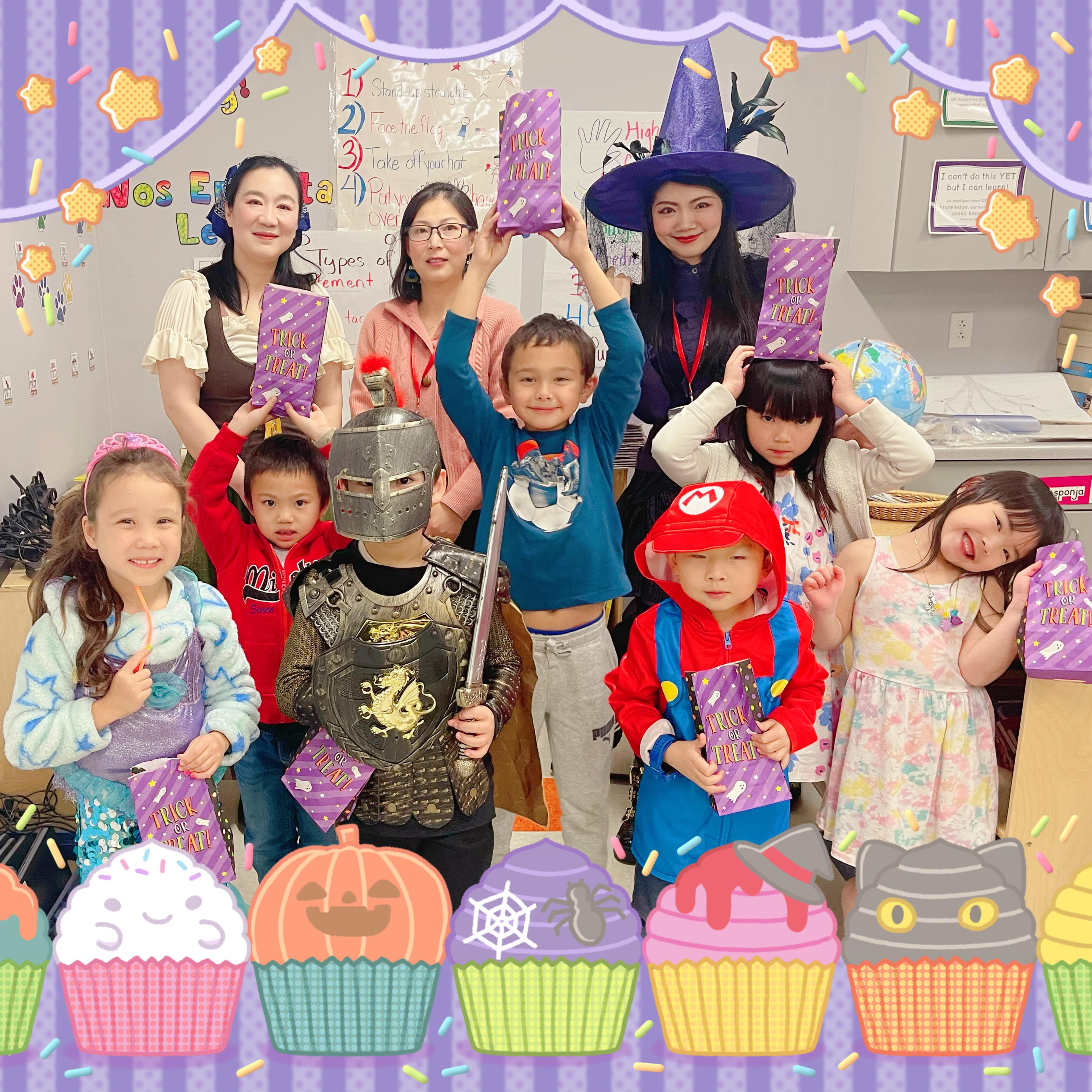 美术班的小朋友们还以万圣节主题创作了新颖的双面木板画作品。他们用丰富的想象力勾勒出各种各样的城堡、南瓜、女巫、蝙蝠、黑猫、可爱鬼、魔法树等鲜明的形象。形色各异的作品如一幅幅色彩绚丽的魔幻画卷,展现出新奇和创意的力量,为万圣节点缀了无尽的奇思妙想。小朋友们无不陶醉在自己的神奇艺术创作中。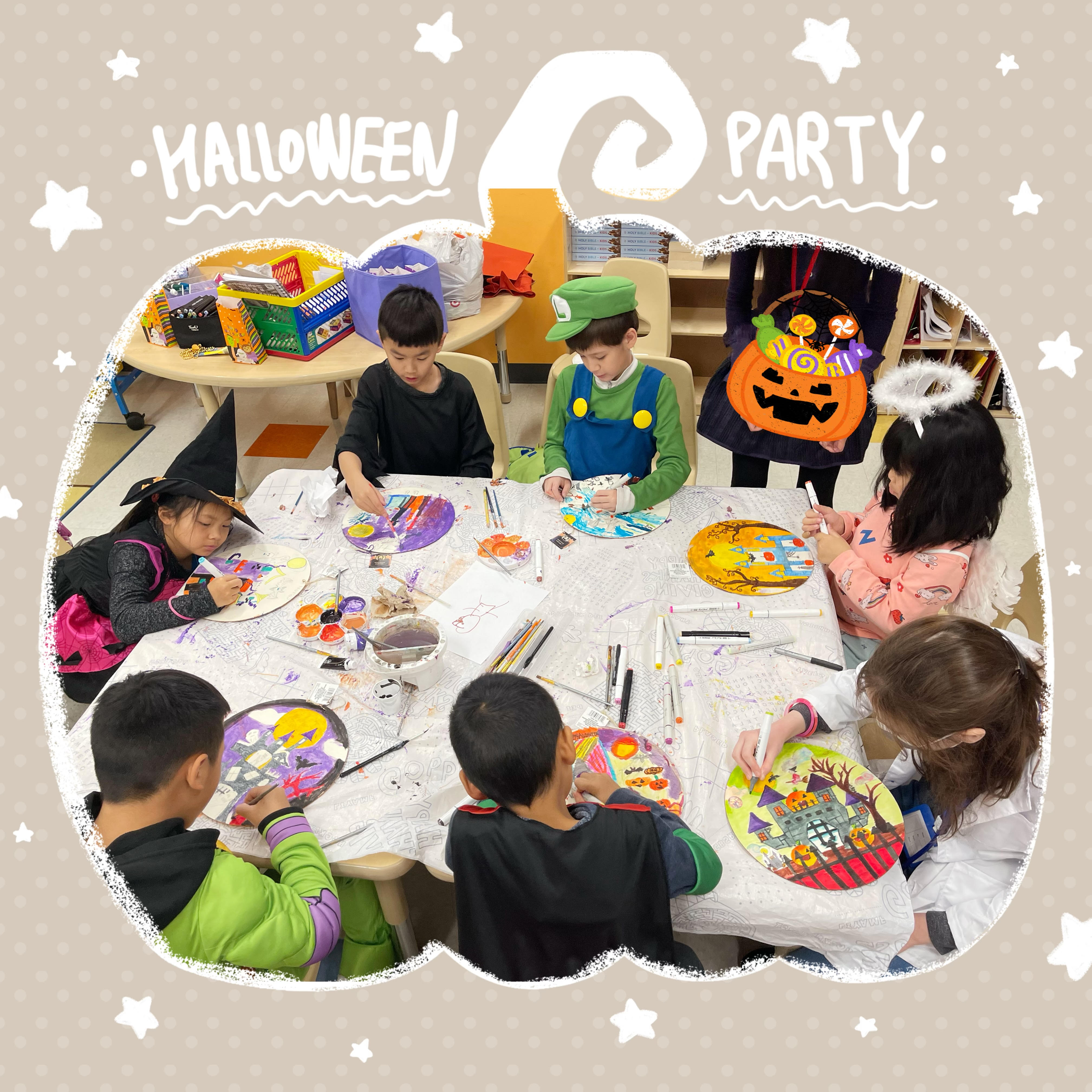 The Fine Arts class explored a novel creation of double-sided wooden board paintings matching the Halloween theme. Using their imagination, the students sketched distinct images of castles, pumpkins, witches, bats, black cats, cute ghosts, magical trees, and more on wooden boards. These various works resembled colorful magical picture scrolls, showcasing the novelty and creativity of the children, and embellishing Halloween with endless whimsical ideas. The children were thoroughly immersed in their magical creative artwork.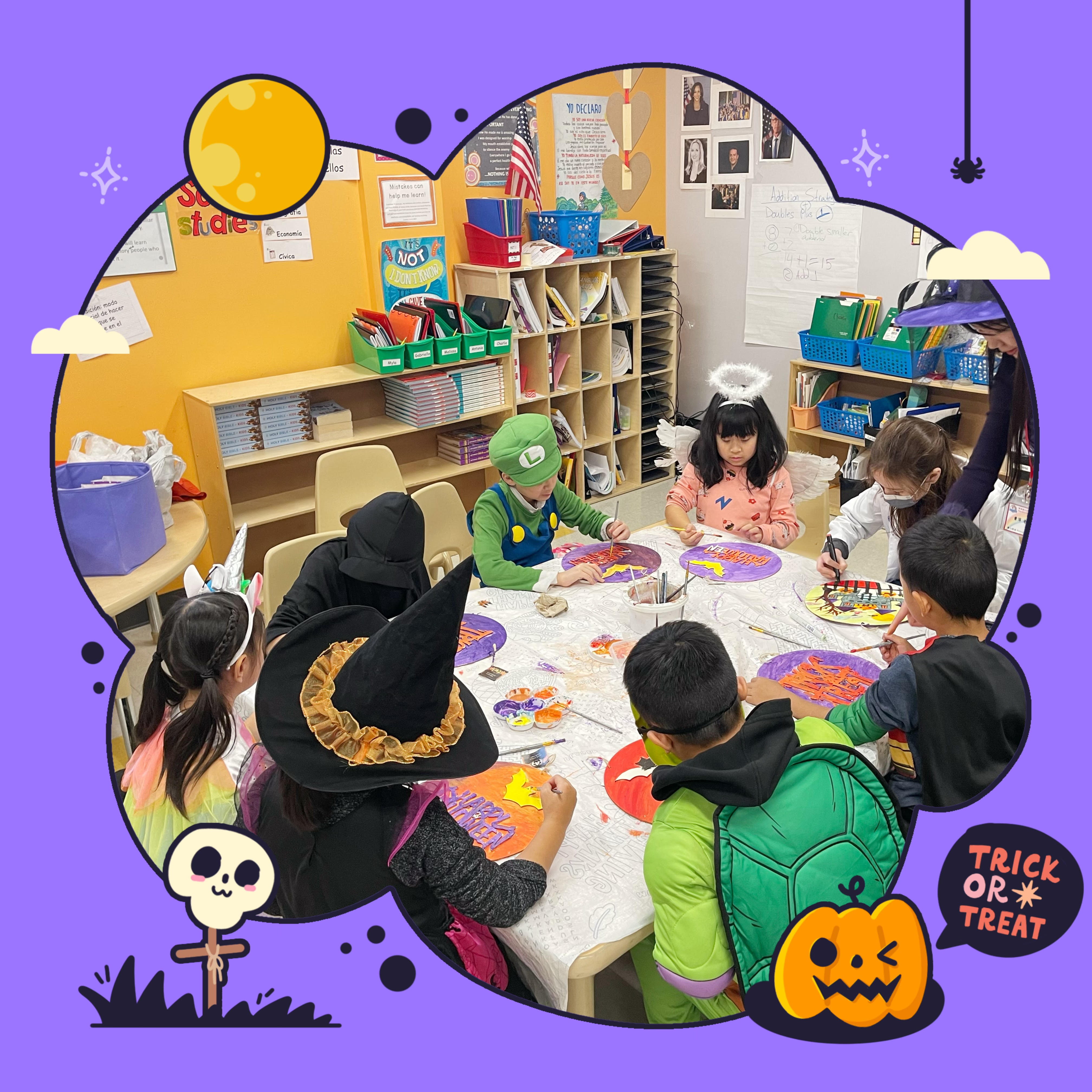 童心中校的两位校长按事先跟班主任老师安排好的时间到各班分发了万圣节礼袋,每一位学生都得到了好玩的万圣节小礼物和好吃的点心及巧克力糖果,小朋友们开心地收到礼物,眼睛里是无比的喜悦之情。但孩子们遵循着老师的教导,不在学校里打开礼袋,而是要等到回家爸爸妈妈允许了以后才可以吃。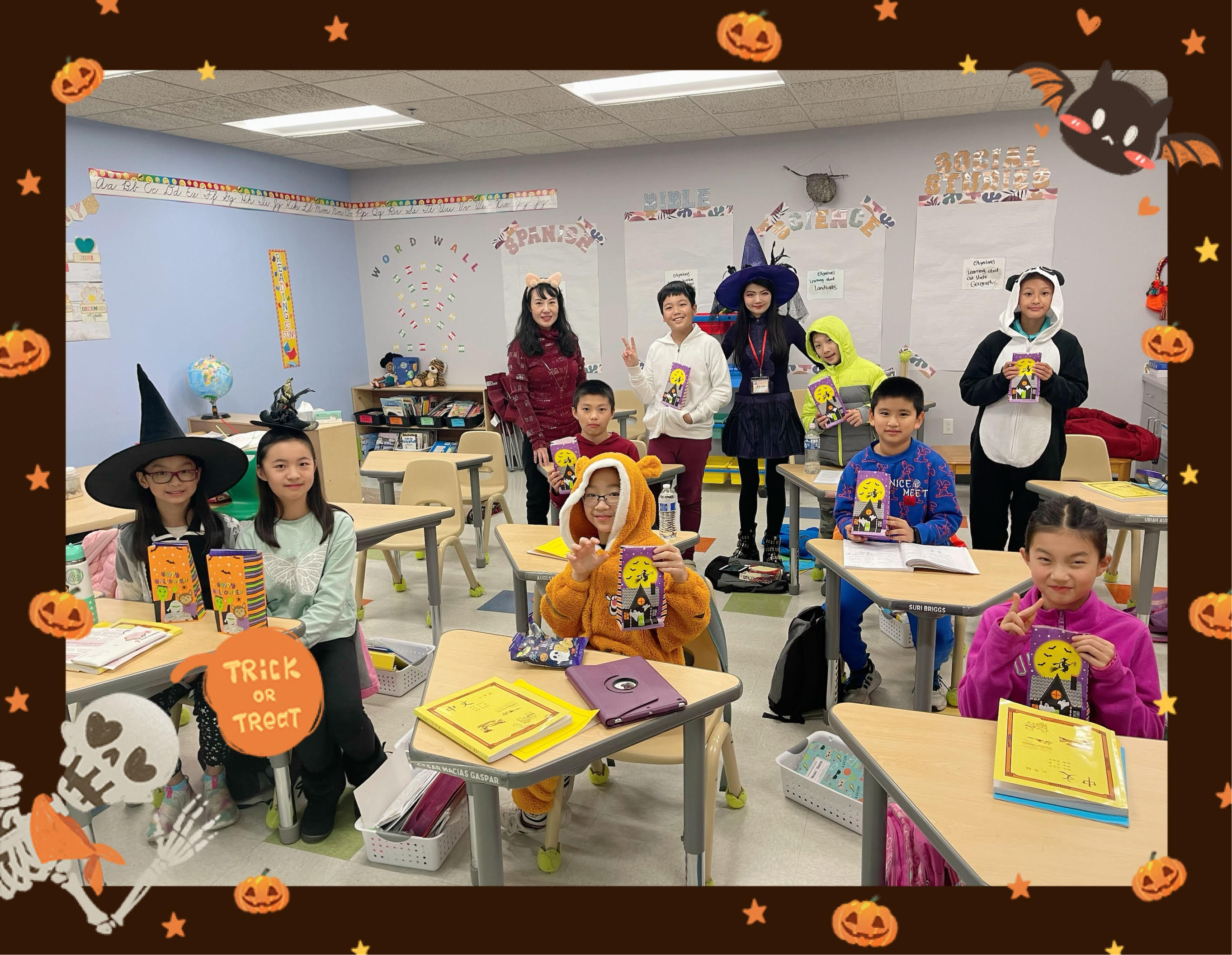 The school's principals distributed Halloween goodie bags to every classroom at prearranged times. Every student received fun Halloween gifts, delicious snacks and chocolate candies. Receiving the gifts were so joyful that the children's eyes were all filled with sheer delight. Following the teacher's guidance, students refrained from opening the bags at school, eagerly awaiting permission from their parents to enjoy the treats at home.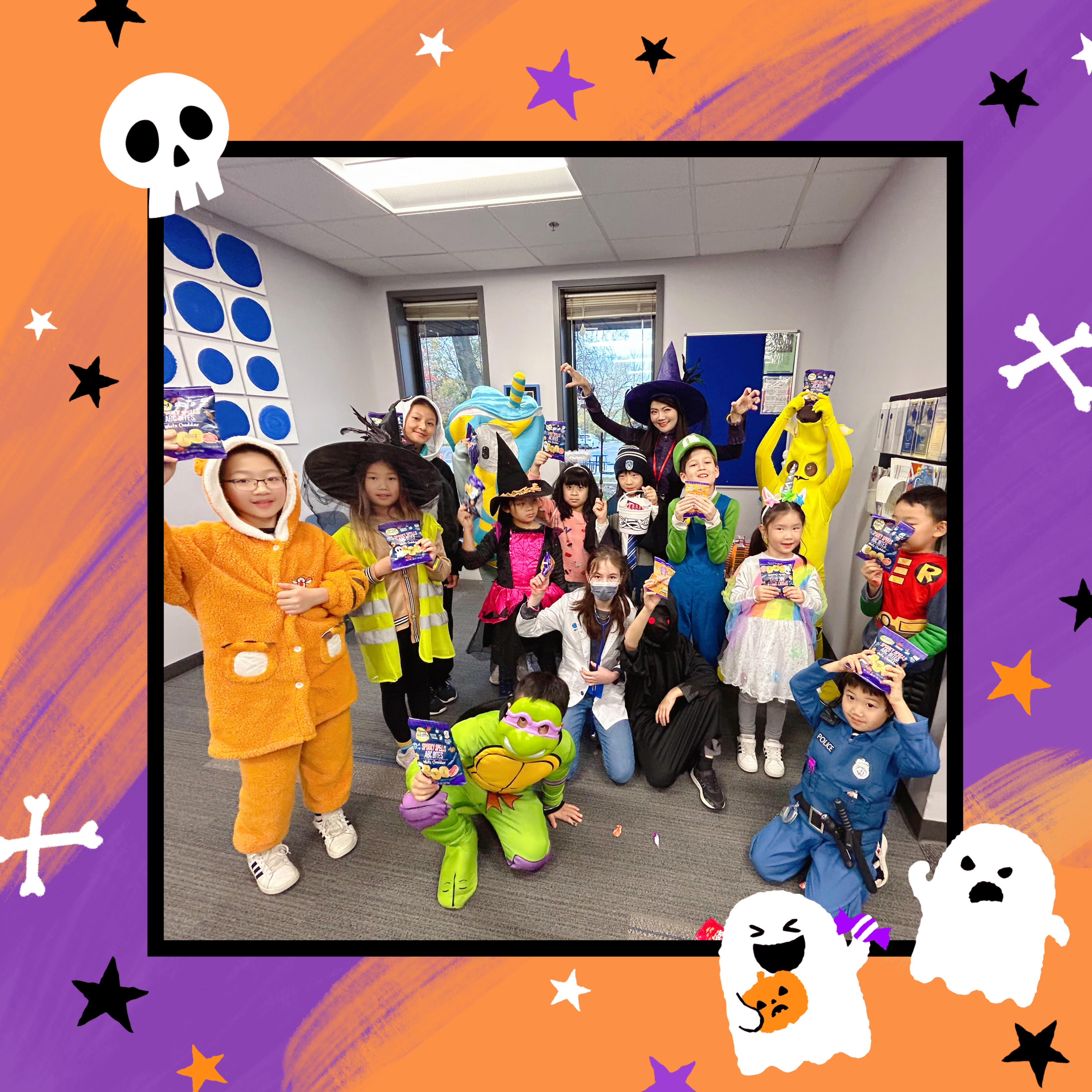 到了期待已久的课间休息时刻,童心中校还在走廊里举行了万圣节服装小小游行秀。积极参加服装秀的小朋友们在黄校长和老师们的带领下排着队来到前厅,拍了可爱的集体照,玩了有趣的小游戏,还获得了更多的奖励。糖果的甜蜜和礼物的神秘,让小朋友们欣喜不已,仿佛置身于一个神奇的童话世界。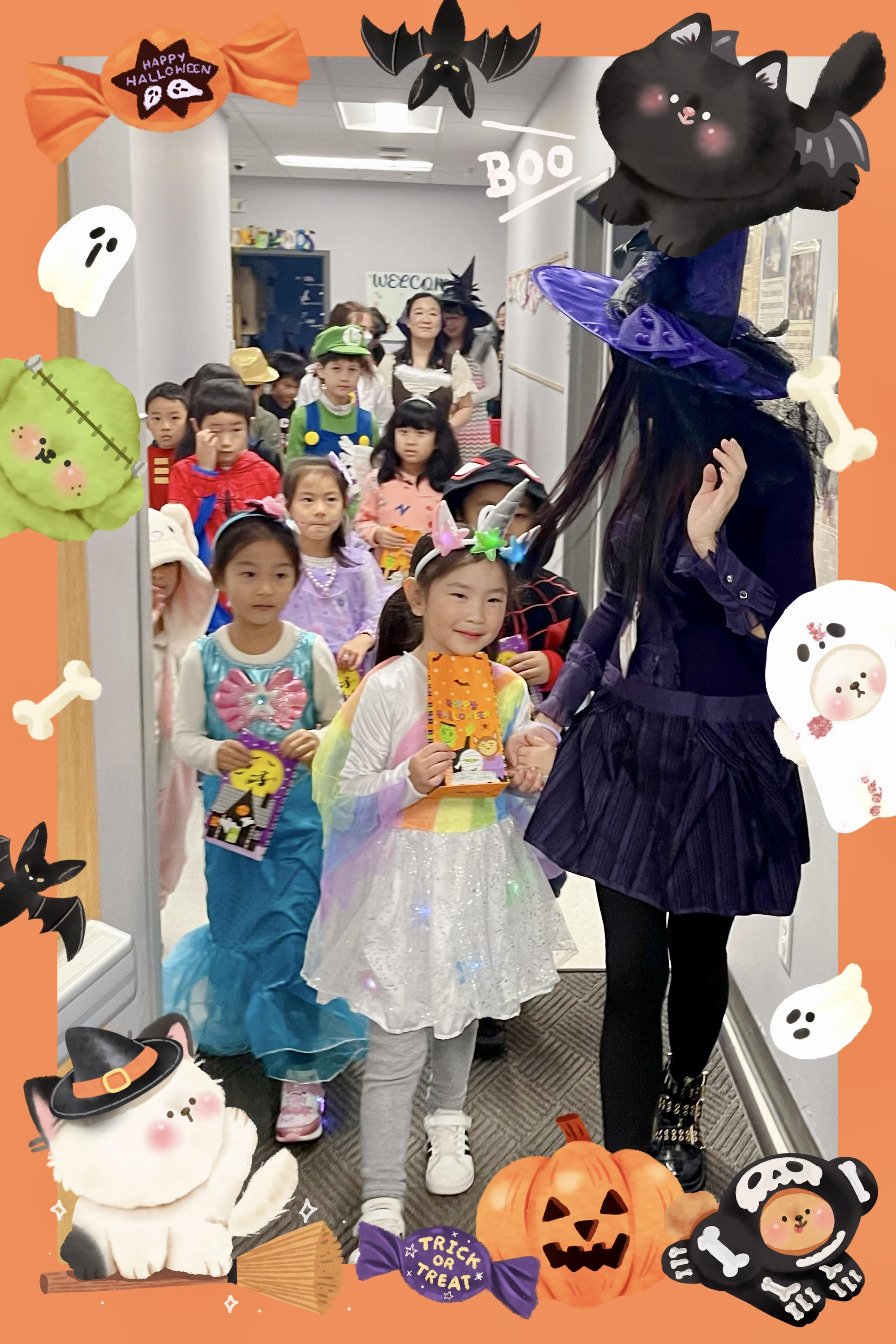 During the long-awaited break time, our school organized a mini Halloween costume parade in the hallways. Led by Principal Huang and the teachers, participating students lined up and proceeded to the front hall enthusiastically. They took adorable group photos, played fun games, and received additional rewards. The sweetness of the candies and the mystery of the gifts left the children overjoyed, as if they were in a magical fairy tale.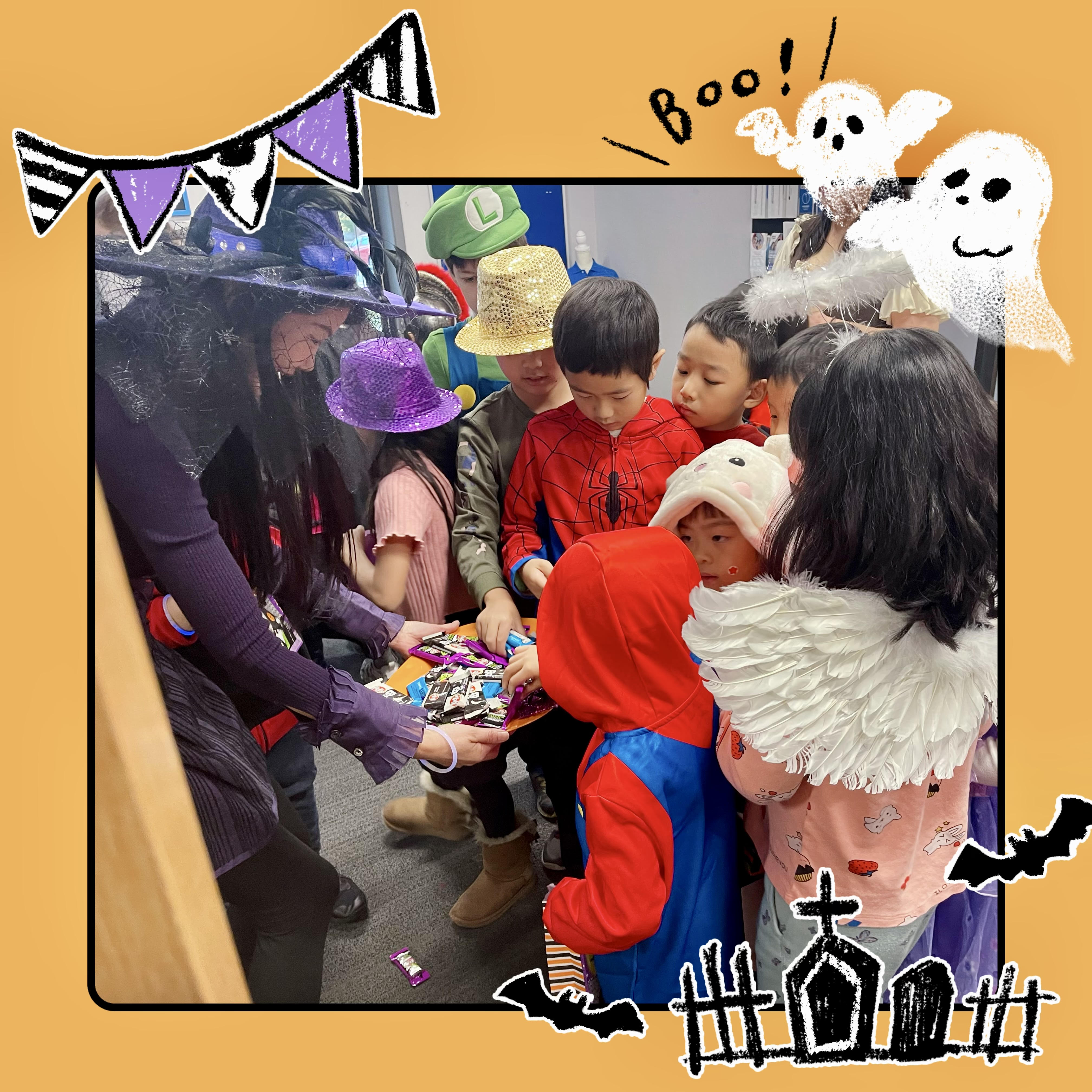 我们童心中校为了丰富活跃课堂氛围,在不影响孩子们学习进度的情况下,每年都会开展这个充满热情和欢乐的万圣节活动,小朋友们不仅能感受到创意和想象的魔力,还学到了有趣的文化知识,同时还收获了友情和快乐。希望孩子们都能有一个愉快的童年,祝大家万圣节快乐!
  Every year, MFACS organizes this enthusiastic and joyful Halloween event to enrich the classroom atmosphere without affecting the students' learning progress. The children not only experience the magic of creativity and imagination but also learn interesting cultural knowledge. Moreover, they build friendship and happiness. We hope all the children have a delightful childhood and wish everyone a Happy Halloween!