童心艺术中文学校2023年秋季学期即将在本周日9月10日开学了!热烈欢迎加入我们童心中校的新同学们,以及所有重返童心继续学习的老同学们!
  The 2023-2024 Fall semester of Fine Arts Chinese School will start from this Sunday, September 10! We are excited to welcome all new students joining us this semester, and welcome all previous students to come back and continue studying at our school!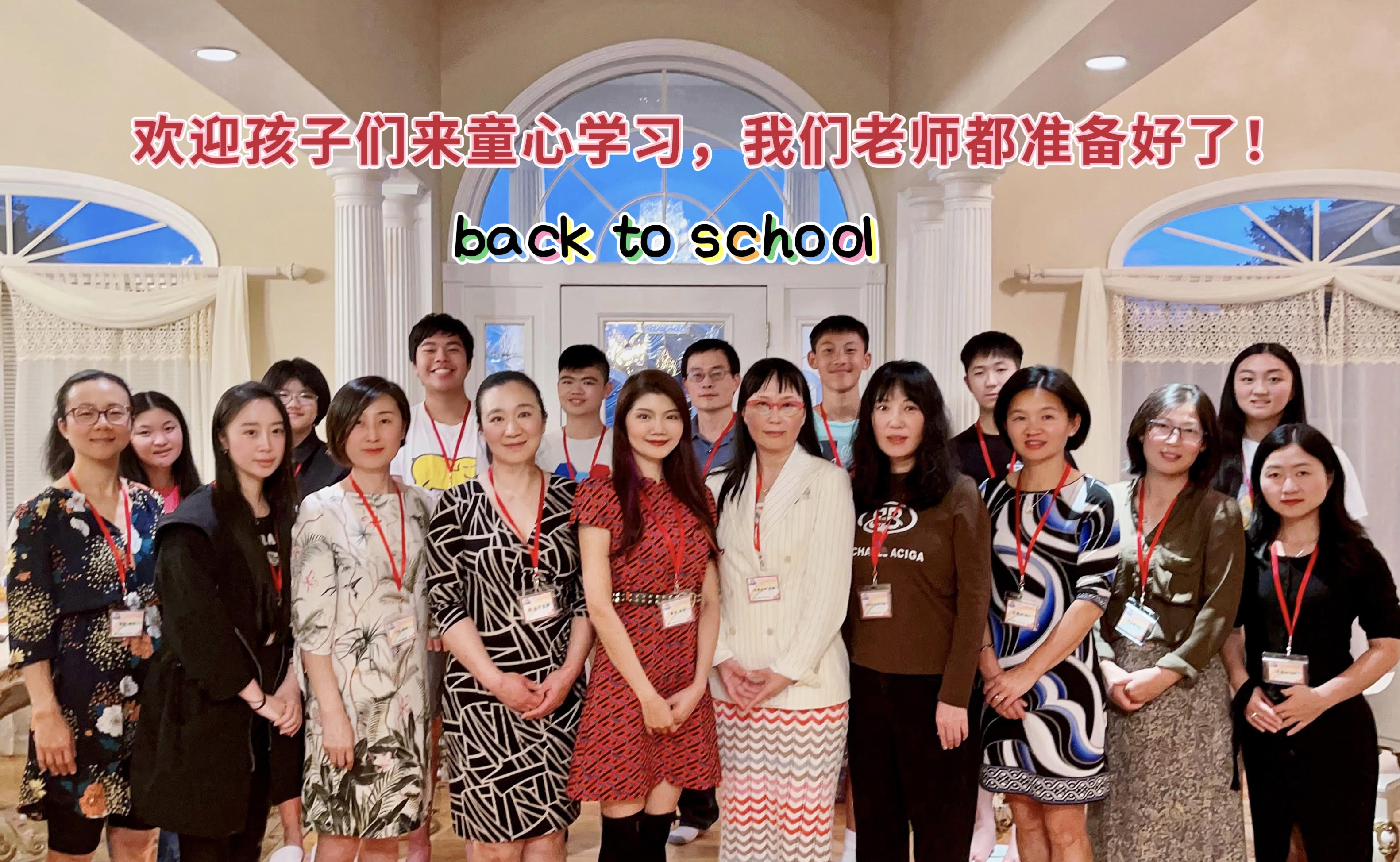 我们童心大家庭的全体员工已在8月30日举行了2023年秋季学期的学前会议。大家欢聚一堂,热情洋溢!校董们积极商讨开学前的各项准备工作,并制定了新学年的教师规范守则、助教规范守则、校舍管理守则及各项奖励制度。教师们共同研讨教学方法,交流工作经验。助教们互相学习,互相鼓励,干劲十足。会议圆满地展示了我们中校全体老师认真负责的工作态度和相互支持的合作精神!
  All of our staff members held a pre-term meeting on August 30th for the Fall semester of 2023. Everyone gathered together with great enthusiasm! The school board actively discussed the preparations needed before the start of the school year and formulated new regulations for teachers, teaching assistants, school building management, and various reward systems. The teachers collectively discussed their course plans and exchanged previous teaching experiences. The teaching assistants learned and encouraged each other, and all were full of energy. The pre-term meeting successfully demonstrated the earnest dedication and collaborative spirit of all our teachers in supporting one another!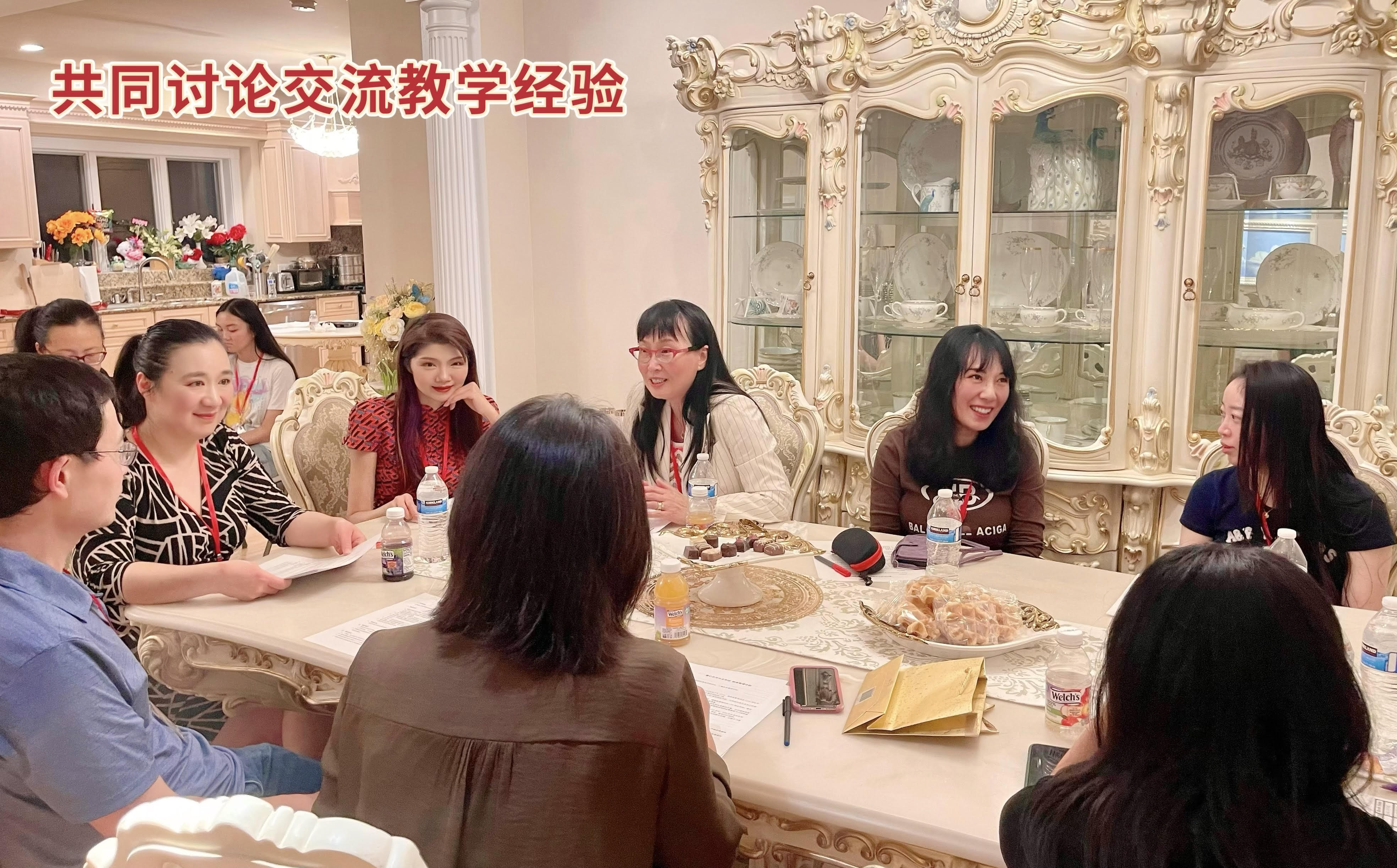 童心中校的各班任教老师和助教老师们已做好了开学准备工作,所有任教老师都以优异的成绩完成了HCC教师资格认证,制定了秋季学期的教学计划。童心大家庭的老师们将以最好的状态迎接新的学年!
   The teachers and assistant teachers of each class have completed the preparations for the start of the school year. All teachers have successfully completed the HCC teacher qualification certification and formulated their teaching plan for the fall semester. Our teachers of the Fine Arts Chinese School will embark on the new academic year at their best!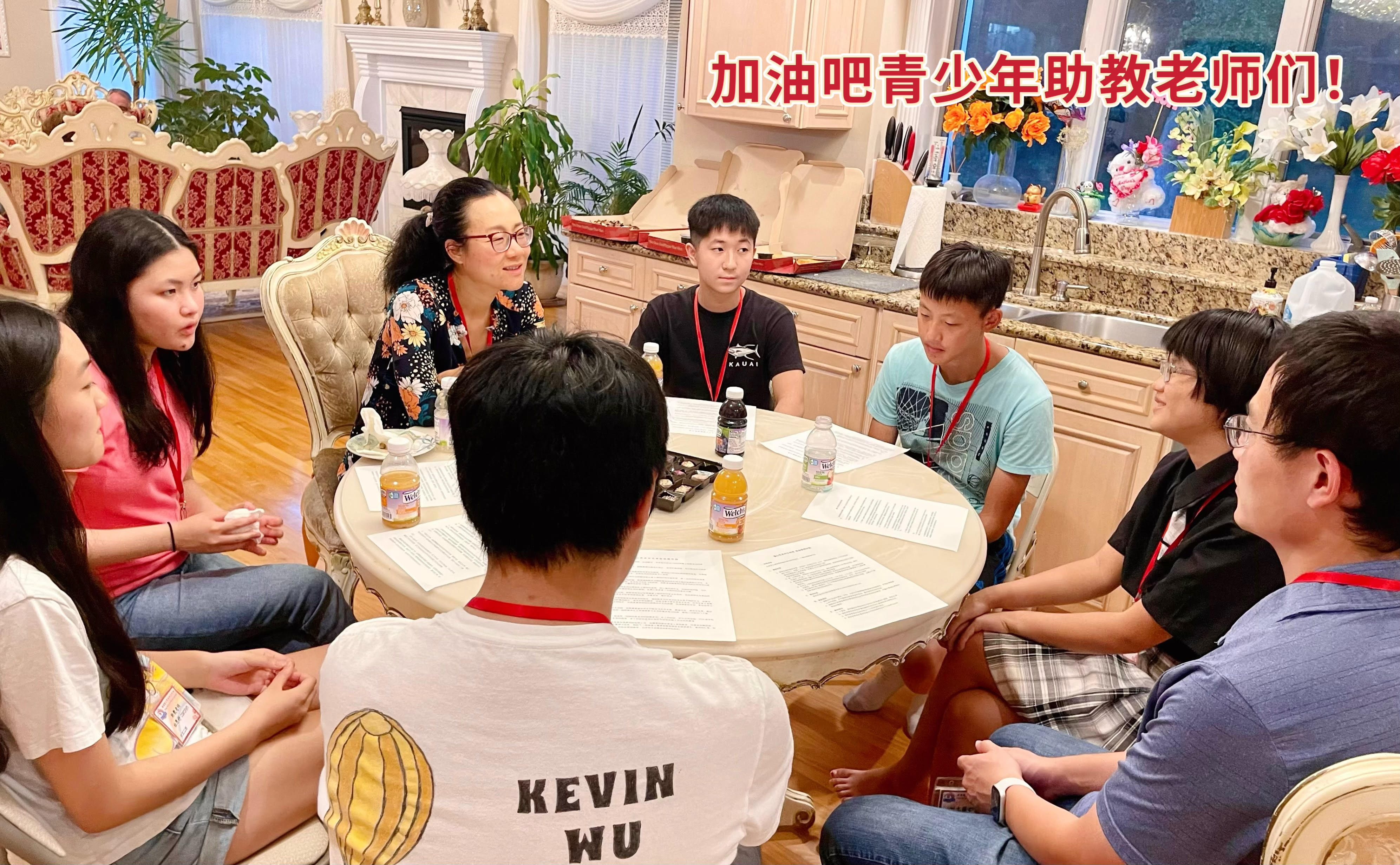 本学期童心中校不再要求大家必须佩戴口罩,但为了我们中校全体师生和家长的健康安全,请所有进入学校的师生和家长们都注意服装卫生整洁,鞋底无泥污,如身体不适可以请假。无关人员不得进入中文学校。
   This semester, we no longer require everyone to wear masks, but for the health and safety of all teachers, students, and parents of our Chinese school, please pay attention to ensure attire is clean and neat, with no mud on the soles of your shoes, and take a leave if you are not feeling well. Unauthorized personnel are not allowed to enter our school.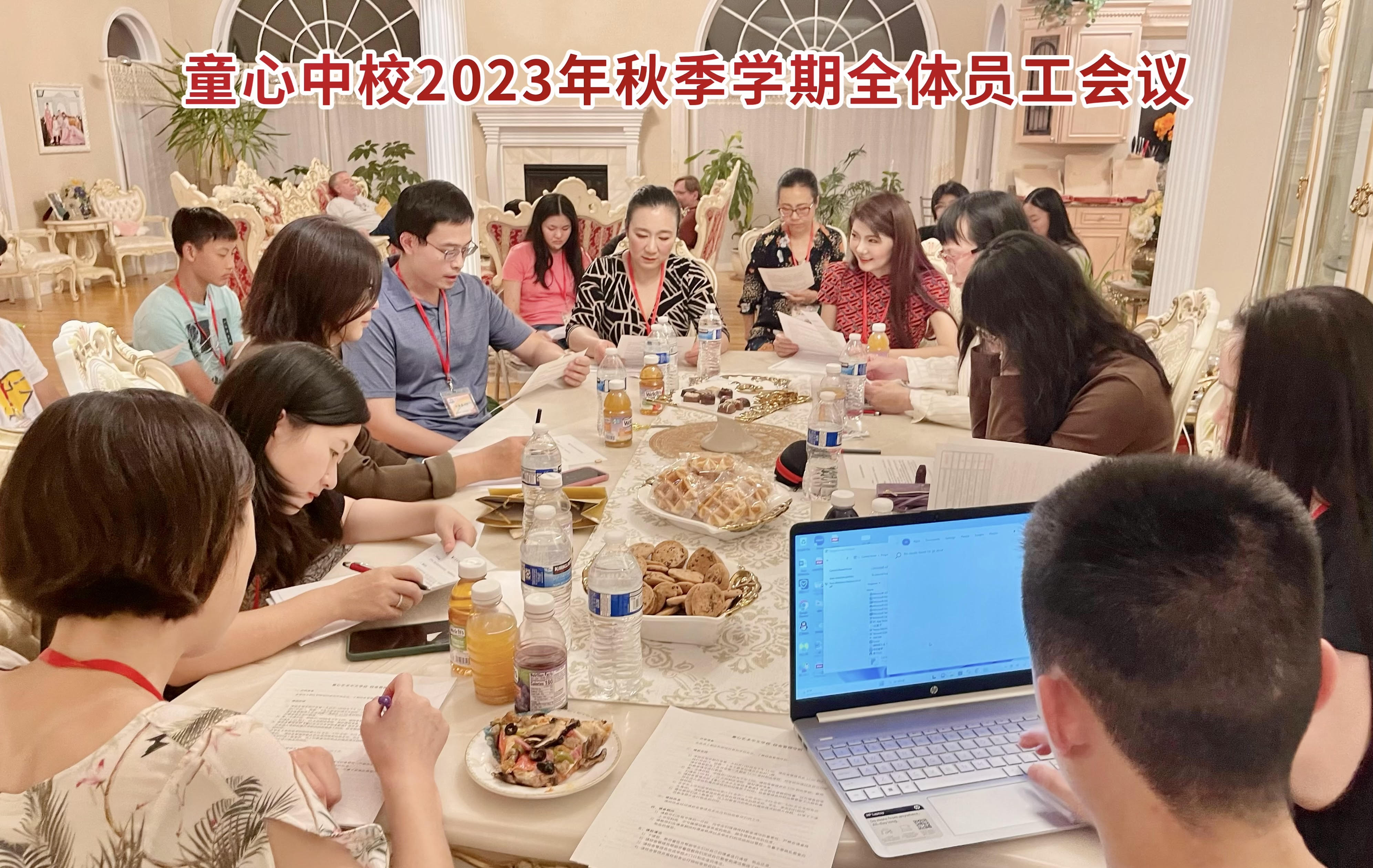 在此非常感谢各位家长们对我们中校一直以来的支持和配合!希望在新的一年里,您的合理建议与老师们的合作交流,能让我们的中文学校不断地发展与完善!
  We are very grateful to all parents for your continued support and cooperation with our school! In the new school year, please feel free to voice your valuable and reasonable suggestions to discuss with our teachers. With your support, our Fine Arts Chinese School will continue to develop and improve!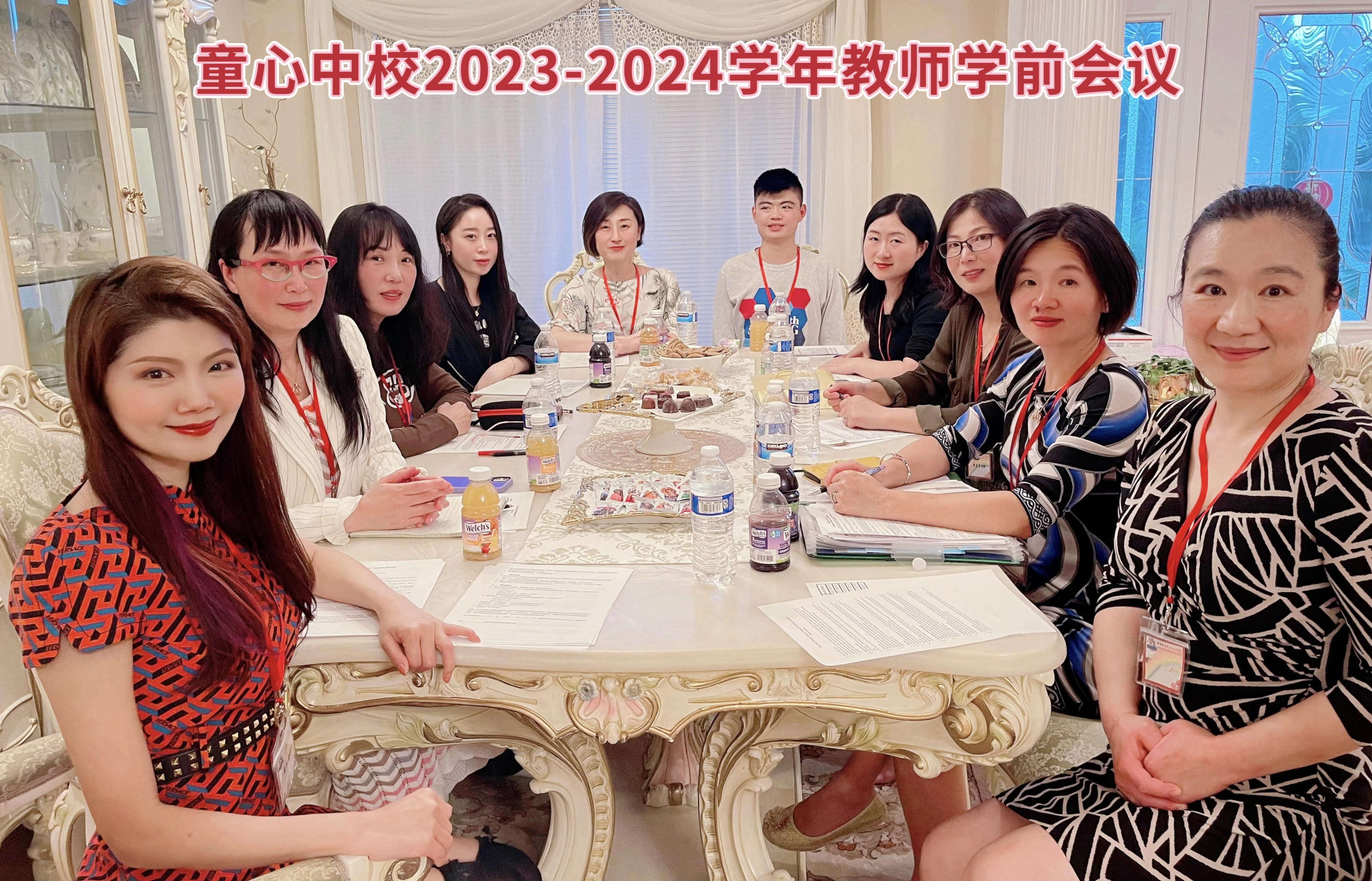 童心中校全体老师衷心祝愿孩子们在新的一年里,身体健康、心情愉悦,学习进步! 老师们都准备好了,同学们准备好了吗?本周日开学见!
  All the teachers at Fine Arts Chinese School sincerely wish our children safe and healthy, and have a happy and progressive new school year! The teachers are ready, are the students ready? See you at the commencement of school this Sunday!